About
FHF Gear is a small company that makes unique, high quality gear for those who know what they need.  
At FHF Gear we've paired the functionality of the hunting and fishing industry with the utility and durability of tactical gear to produce unique and high quality outdoor gear. Using a design that is minimalistic and modular in nature, our products provide the user the freedom to add or eliminate accessories as needed.  
Our gear is proudly made in America and backed by a warranty that exhibits not only our confidence in our product, but our belief in customer service.
---
I am an avid fly fisherman, bow hunter, and recently retired LEO and SWAT Team Leader. I live and work around Bozeman, MT. We have some of the best hunting and fishing in the country, and I try to be outside as much as possible. I test and evaluate my gear constantly and solicit feedback from my team-mates, hunting and fishing partners, and the large hunting and fishing community around me.
My experience with tactical gear comes from many hours of training, call-outs, and learning from the experiences of others.   I have researched all of the gear our team uses and feel that I have seen most of the strengths and weaknesses of what the mainstream market has to offer. I have worked with, and gained insight from many previous and current members of specialized military units from all branches. These are true Operators whom I respect far beyond my ability to express.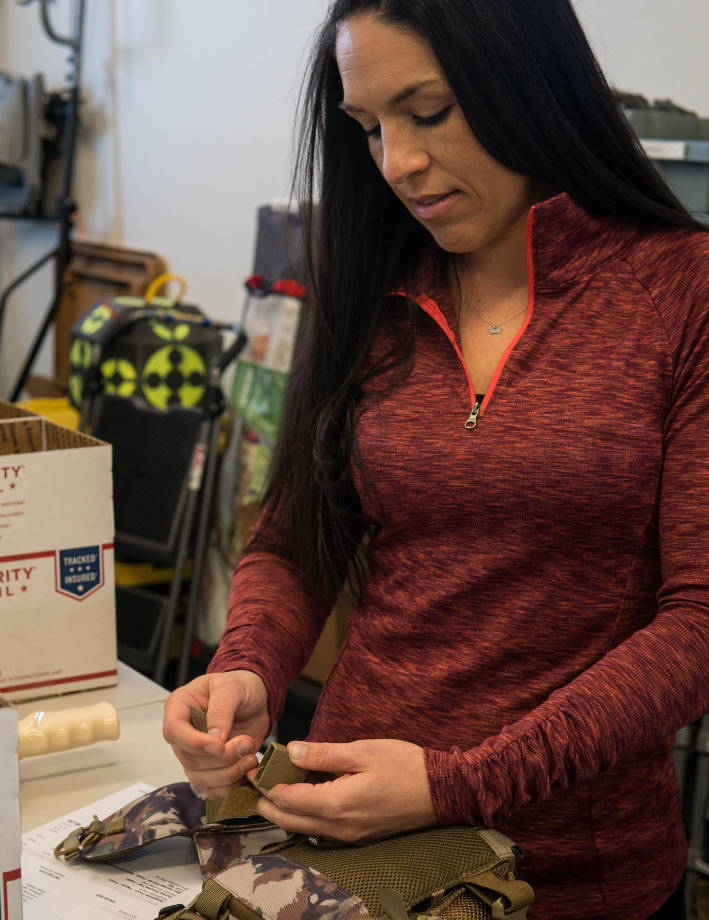 Operations/Customer service/marketing/shipping and receiving
Jen grew up in beautiful South-Western Montana, but has called Bozeman home for nearly 13 years.
She orginally came on board with FHF Gear in 2016, packing orders and helping answer emails part time. In late 2017 she was able to commit full time and focus more of her time on FHF Gear's business expansion.
Currently, Jen is in charge of inventory control, customer service, exchanges and returns, and personally packs most orders.
---
Product Reviews