HYDROPHOBIC, ABRASION
& TEAR RESISTANT.
FULLY PADDED, DISCREET EQUIPMENT COMPARTMENT.
LOW PROFILE, SLEEK DESIGN
& PROUDLY MADE IN AMERICA.
---
Just over 10 years ago, FHF Gear received a custom order for a high-end rifle bag from a fellow Law Enforcement Officer. The build would be unique, and specific to the customer's occupation and busy lifestyle. Specifically, the bag would need to safely house firearms necessary for day to day use, travel, and outdoor pursuits, without drawing attention to it. The countless hours, meticulous attention to detail, and unwillingness to use sub-par materials resulted in a product that far exceeded the customer's expectations and spurred countless requests for the bag to be added to our lineup of gear.
Over the last year, Paul has dedicated FHF Gear to revisiting the decade-old project. Countless hours have been invested in research, design, and various construction techniques. Our team even went so far as to conduct a first-hand inspection of the original bag to evaluate the 10 years of use and wear it has endured and gather information about user experience.
Since then, Paul and the team have finalized an updated design and created a premier product built to protect any cache of equipment. The result is the FHF Gear Sportsman's Bag.
---
Like all FHF Gear products, the Sportsman's Bag is designed to house and protect the expensive outdoor equipment you've invested in, and keep it at the ready in a sleek, low profile and durable system.
With three full sized zippered compartments, gear can be neatly organized and remain easily accessible in one convenient bag, however the highlighted feature is the discreet, fully padded center compartment. Running the full length of the bag, and constructed with padding on all six sides, this compartment offers secure storage for valuable equipment such as rifles, fishing rods, tripods, spotting scopes, trekking poles, photography gear, and so on.
The center compartment also includes a removable, padded center divider, which provides the user the option to carry dual rifles if needed. Each end of the center compartment is also equipped with laser cut Velcro loop panels for attachment of gear or equipment tie downs.
QUALITY MATERIALS, QUALITY CONSTRUCTION
---
To ensure protection from the elements, we've constructed the Sportsman's Bag with a full tub bottom, sealed seams and laser cut Spectra Centurion™ fabric. This creates not only a hydrophobic bag, but also a tear and abrasion resistant bag that provides lightweight strength and protection that you can depend on in any environment.
A fully wrapped webbing handle system provides added weight support, while heavy duty handles at either end of the bag allow two-man carry, or easy grab and go from truck beds. You'll also find a padded carry handle, and a unique, yolk-style shoulder strap system, which prevents side to side tipping.
Finishing touches include ITW metal hardware, adjustable shoulder strap, YKK Zippers and comfort grip zipper pulls. A full length zipper flap on each of the three compartments keeps the look clean, without sacrificing the convenience of quick easy access.  
VERSATILITY FOR THE SPORTSMAN
---
With three separate compartments and two quick access, exterior side pockets, the Sportsman's Bag serves as a carry-all vehicle for your gear, clothing, and any other necessary equipment you might need.
DIMENSIONS:
Center Padded Compartment is 4" wide. All sizes include Removable Padded Divider
Height X Width X Length

12 X 14 X 36 / 6,048 Cubic In

12 X 14 X 45 / 7,560 Cubic In

12 X 14 X 54 / 9,072 Cubic In
---
FROM THE FIELD: TESTIMONIALS

A Decade Worth Of Use
"About 10 years ago I needed a duffel that would offer discrete protection of high value equipment. Paul took on my request and I've been using the original bag ever since. . Equipment remains accessible but secure, and each feature has a function driven design, but most importantly, they all work as intended. These bags are tough as nails, classy looking and extremely functional, promising years of hard use to the owner."
- B. Crandell, Ret. Law Enforcement
The Perfect Bag
"As a hunter and photographer, I've been looking for a bag that would keep my clothes and gear organized, but separated and accessible, all in one easy to grab, durable bag. The thought-out features and compartments of the Sportsman's Bag allow me to take a variety of equipment and clothing with me on any trip, during any season. It really is the perfect travel bag."
- S. Morris, Hunter & Photographer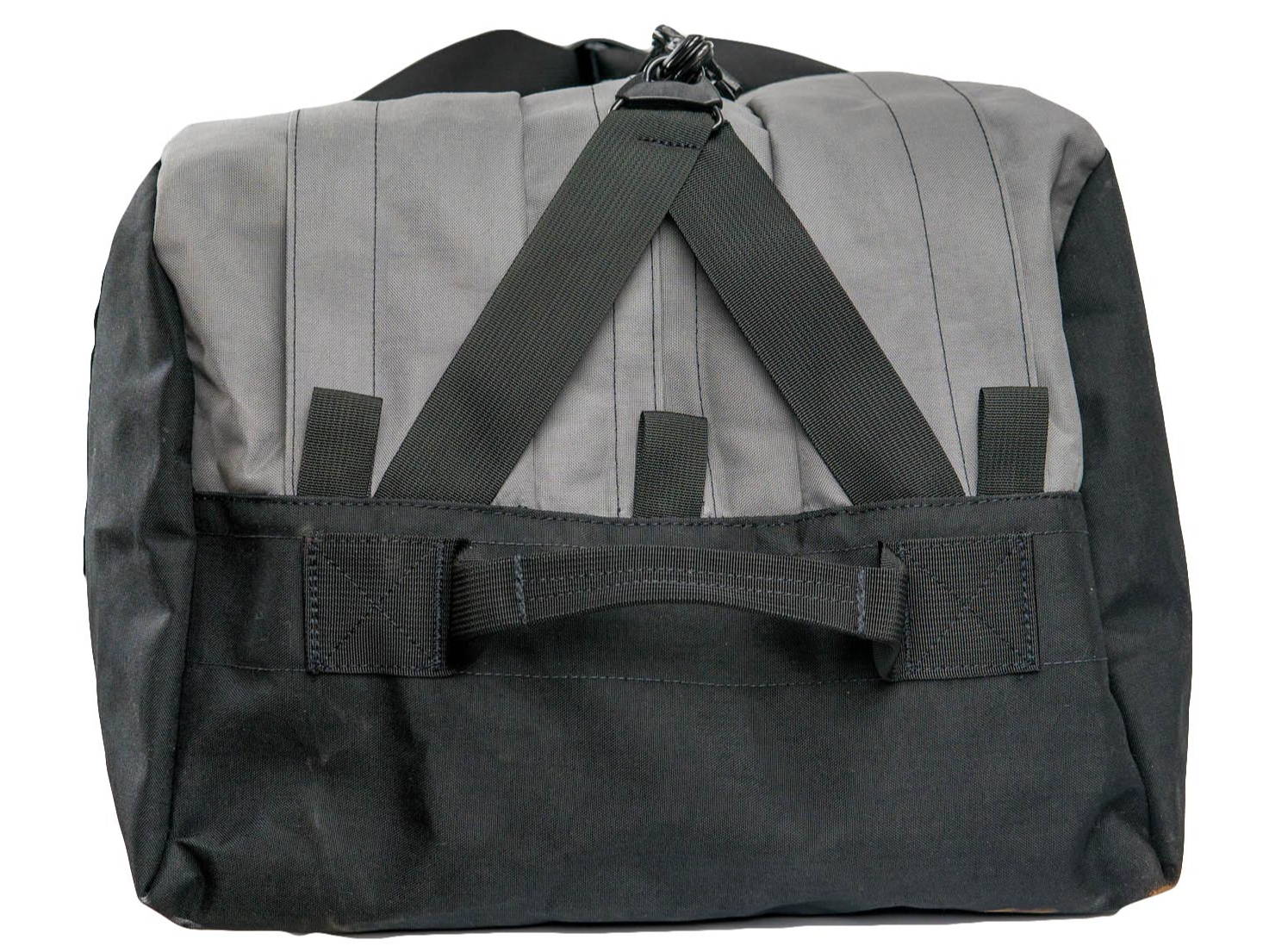 SIDE HANDLES / TUB BOTTOM
YOLK-STYLE SHOULDER STRAP
YKK RUBBERIZED ZIPPERS /
COMFORT GRIP ZIPPER PULLS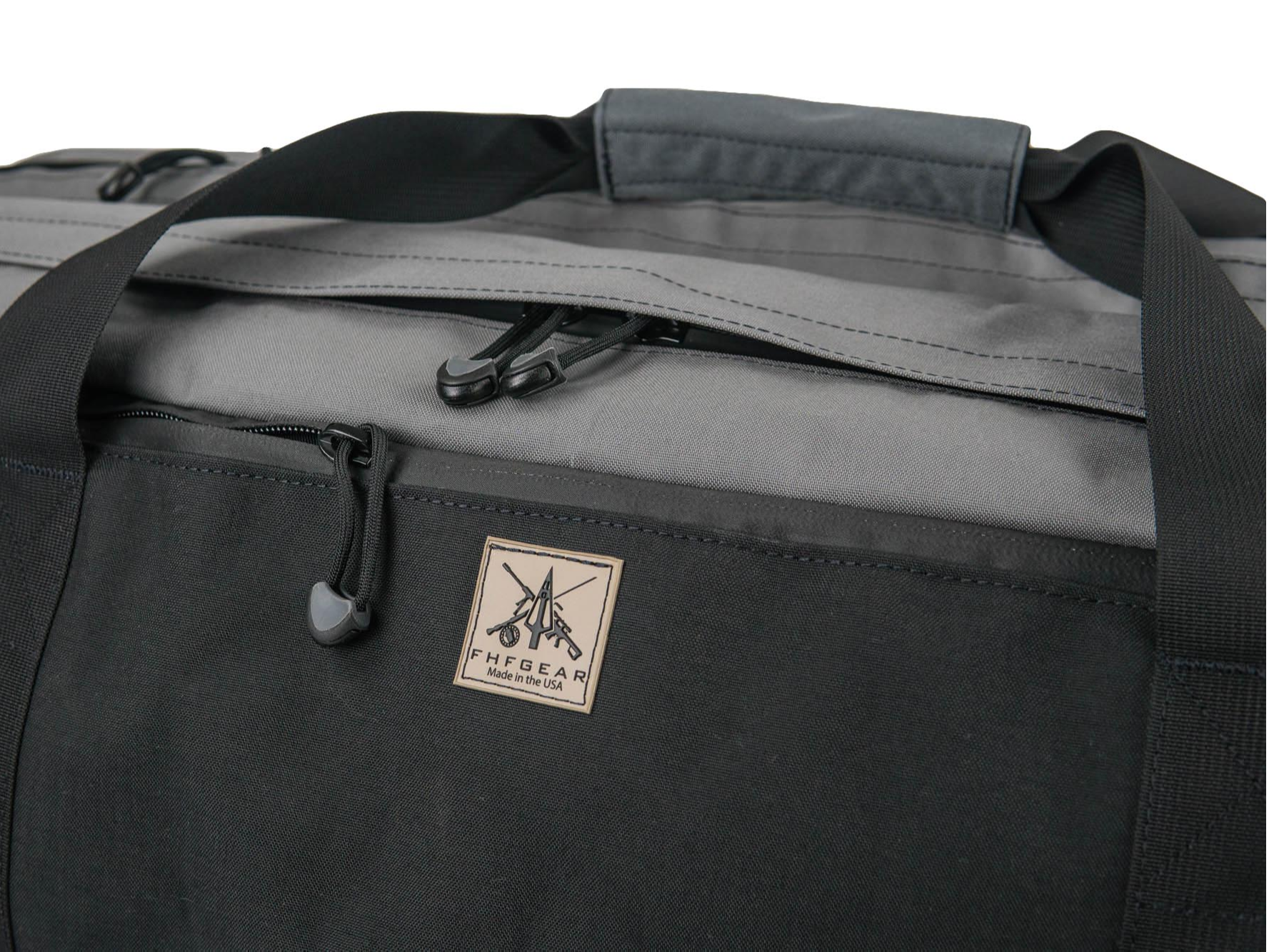 PADDED HANDLE / SLEEK LOOK
LASER CUT CENTURION FABRIC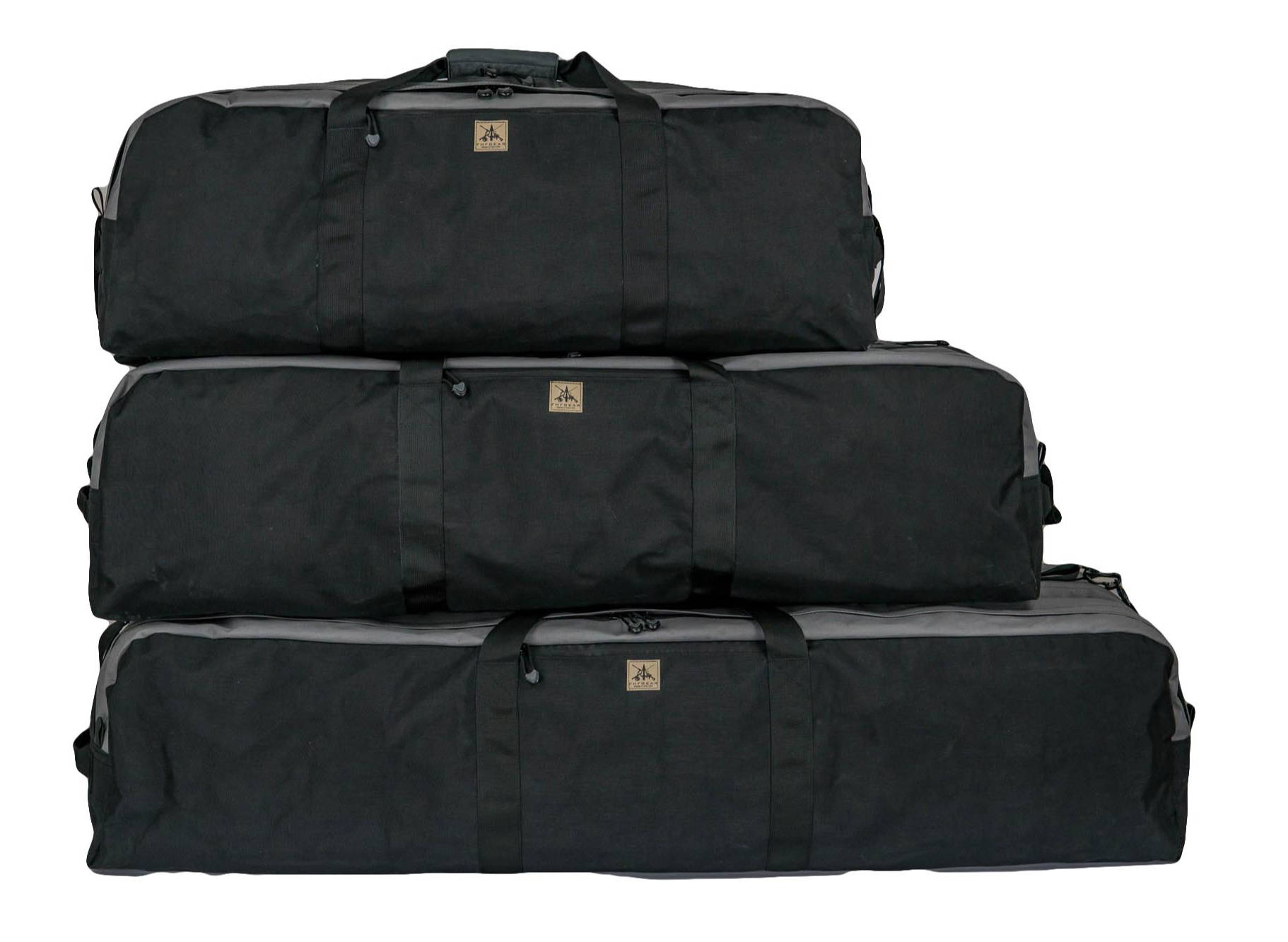 THREE VERSATILE SIZES /
PROUDLY MADE IN THE USA